Yousef Sharbatly, CEO of Digitect
28th July 2022

Digitect is a 360 creative agency that provides its clients with comprehensive IT solutions, app and website development in addition to digital and conventional marketing for brands in Saudi Arabia.
Spearheaded by Yousef Sharbatly, he acquired his Master of Business Administration at SOAS University of London, the multicultural and international teaching body ranked as the one of best in business and management in the UK and Europe. He is the CEO of Digitect alongside his brother Hassan Sharbatly, Chairman of Digitect.
With more than 20 years of experience, hundreds of employees and multicultural team, the award-winning company boasts a plethora of clients from local community-based entities to major international brands.
Narges Raiss discusses with The Luxury Network – KSA Edition cover personality, Yousef Sharbatly about all things marketing and how Saudi market is ready to take business opportunities to the next level.
1. You come from a leading business family in Saudi Arabia, with major investment in banking, real estate developments hospitality, automotive and general trading – why did you decide to venture into the digital world, IT solution provider and creative agency?
Coming from a leading business family in the Kingdom for over 100 years, I noticed a gap in the Saudi market in 2019. It was underserved in digital marketing, IT, social media management, media, BTL/ATL, and app innovations.
IT solutions such as websites, can easily help businesses sell products, and improve customer interactions. As for Digital solutions, they are very effective to improve the productivity of the businesses as they eliminate many factors that may affect the productivity of the business.
2. What is your vision for your company?
The vision is to provide clients with an all-in-one, 360-degree media platform with the best solutions, quality, and price, so we can help them to grow their businesses and drive profitability through adaptive marketing. We want to offer world-class services right here in the Kingdom, by a homegrown Saudi company.
3. How is the market for digital solution provider in Saudi Arabia at the moment?
Saudi Arabia is a land ripe with digital marketing opportunities. With an internet population of just over 33.58 million Internet users in 2021; increased by 1.3 million (+4.2%) between 2020 and 2021, there is a high demand for online goods and services. Saudi Arabia is the market with the largest online marketing potential in the region. If you are looking to get a taste of marketing in the Middle East, Saudi is where to start. Essential ingredients to any marketing campaign in this country is a solid knowledge of Arabic, culture, and what online channels are the most effective at reaching Saudis.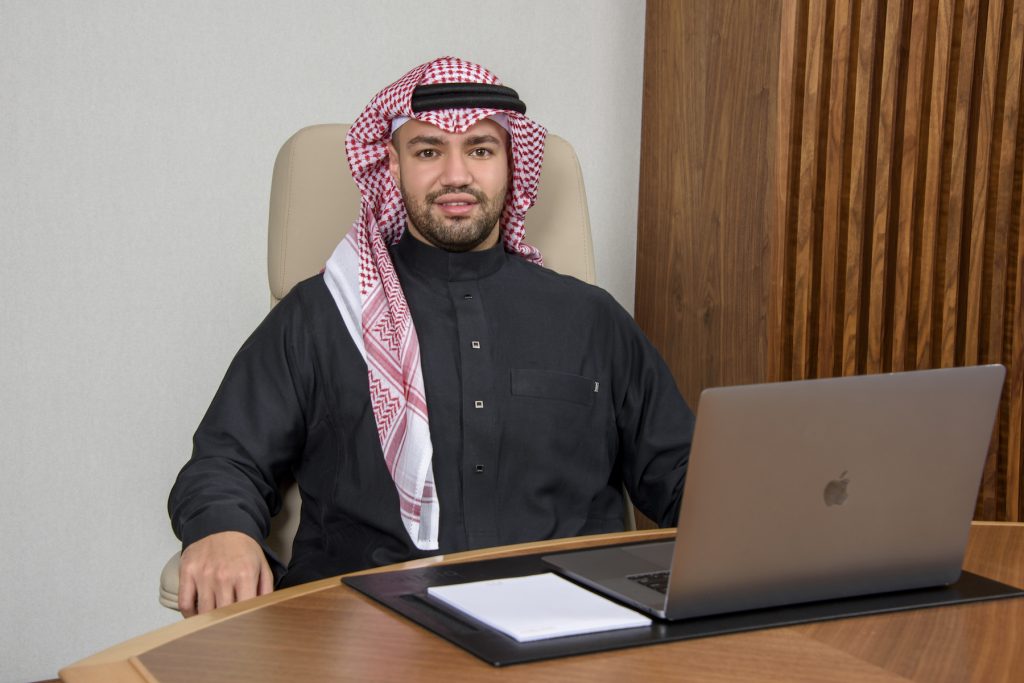 4. With mega-project taking shape in the Kingdom now, how do you position the company along those lines?
At DIGITECT, we act as catalysts of change in shaping a thriving future. We are 'Saudi@Heart', with a diverse group of forward-thinking professionals who can see the opportunity within challenge. We help local and international brands adapt to rapid shifts in consumer preferences and to thrive through transformational strategic and digital solutions. We recently pushed our global and local clients to participate in both Jeddah and Riyadh Season festivals. As part of Al Nahla Group, Samaco took a prominent role in participating and supporting the first F1 Saudi Arabian Grand Prix (SAGP) by having an exclusive and private suite for its partners and brands at the Paddock Club, the pinnacle of hospitality in entertainment in Formula 1. We additionally handled an internal employee's event for JCDC for the launch of Jeddah New Central City.
5. How do you participate in the national vision of 2030?
I built a professional team, with many of our people having previously worked for international agencies, and together we work collaboratively to fill the market gaps and thrive with the booming economy as we are committed to empowering our community, and educating future generations, in line with Saudi Vision 2030.
Entrusted with continuing this generational legacy, I am deeply vested in the Kingdom's socio-economic progress and is driven by his belief in Saudization, empowering the next generation of nationals, giving back to the local community and creating jobs. In support of Saudi's Vision 2030, Digitect has also instituted an internship program offering college students from Dar Al-Hekma University, the opportunity to train in Media, Advertising and Communications.
6. Can you share with us a few milestone projects that you have worked on?
At DIGITECT we are lucky to be working with many of Saudi Arabia and the world's top brands across a diverse range of industries. Respected healthcare partners include Al Borg Laboratories, GNP Hospital, and Magrabi Hospitals and Centers, while food and beverage partners include Nespresso, Angelina, Red Bull, Shrimp Zone, and McDonald's.
Our IT partners include world-leading brands such as Microsoft. Our automotive partners include KIA, Jetour, GMC, Chevrolet, Dongfeng, Bentley, Ferrari, Porsche, and Lamborghini, as well as leading car distributor, National Marketing Company (NMC). We have also been appointed as the official media partner for Abdul Samad Al Qurashi – the region's leading Arabian fragrance house.