The Luxury Network Hosts The Red Sea International Film Festival Gala Dinner
15th December 2022
On the evening of Tuesday, December 6, 2022, 350 guests attended The Red Sea International Film Festival Gala Dinner, hosted by The Luxury Network KSA and The Red Sea International Film Festival at The Paddock, Jeddah Corniche Circuit.
The Red Sea Film Foundation, headed by Saudi Producer, Mohammed Al Turki (Mo Turki), is an independent, non-profit organization created to support the film industry in Saudi Arabia in the production and distribution of films, as well as education on cinema.  The Foundation's initiatives support the ambitious plans for the Kingdom in the entertainment industries, with its pillars of a vibrant society, an ambitious nation and a thriving economy.
The Luxury Network is Saudi Arabia's leading luxury affinity marketing and business networking group; creating partnerships between Saudi Arabia's most prestigious luxury brands. It is a private membership club, within which premium companies work together for mutual business development. Its goal is to create new business partnerships between luxury brands and facilitate their joint marketing activities.
The distinguished guests who have graced the event were VVIPs, film directors, actors, and social influencers. Among them were Mohammed Hadid, Lojain Omran, Lama Alaqeel, Bayan Linjawi, Shahad Shubbar, Ghalia Amin, Zena Louay, Jwana Karim, and The Luxury Network International Global CEO, Fares Ghattas.
The evening sparkled through the attendance of Hollywood movie actress, Michelle Rodriguez, who have starred in the American movie franchise, The Fast and the Furious, alongside Mo Turki, Chairman of The Red Sea Film Festival and CEO of The Red Sea Film Festival Foundation.
The event was a huge success, through the support of its partners, Lomar, Patchi, Jura, Emirates, Shangri-La Jeddah, Faces, Parkyy, Jumeirah Emirates Towers Dubai, Jeddah Corniche Circuit, Red Sea Film Festival, Woqoof, Miran, Saudi Motorsport, Maserati, Mashhoor, and Floward.
Abdullah Fakeeh, CEO of The Luxury Network KSA, presented a speech during the evening, while the guests had the opportunity to network all through the night. To keep the attendees entertained, the UK-based Aston Band, performed at the exclusive gala dinner.
---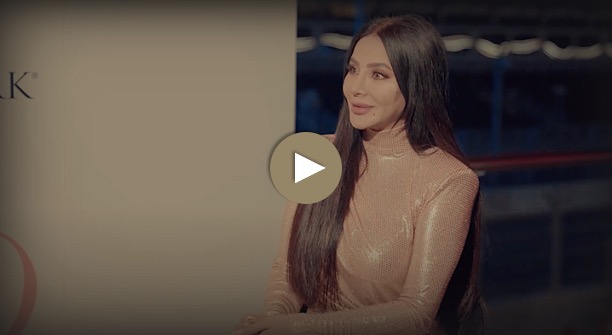 ---
The organizing team, The Luxury Network KSA and The Red Sea Film Foundation have created a star-studded and an impressive night to remember for all the guests who have attended the gala dinner.
For more information about The Luxury Network, please email info@theluxurynetwork.sa.com